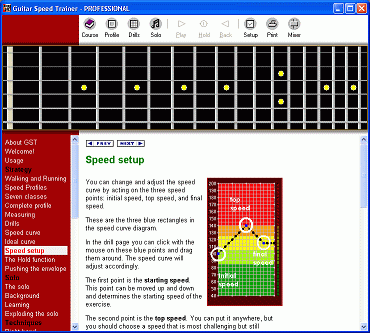 The Guitar Speed Trainer esht ni software qe ju meson si si te luani me shpejt dhe se si te te mesoni teknika te reja.
Qka ju meson :
How speed picking really works.
* The four picking strategies.
* The three types of motion.
* How to measure your speed.
* Advantages and disadvantages of different approaches.
* The "PP" secret for developing jaw-dropping speed.
* The five worst training mistakes, and how to avoid them.
* How to do the right exercise at the right time.
* The "LRB" secret of super-coordination at high speed.
Shkarko:
rapidshare.com Guitarspeed_by_downloadsoftwarez.blogspot.com.rar